340gsm Glossy Fine Art Canvas 36 x 40' (2" core)
SKU:
_B6DFD384-66DB-49FD-B725-1972B38F80D6
$398.74

In Stock
340gsm Glossy Fine Art Canvas 36 x 40' (2" core)
Create "works of art" on our high-end Glossy Canvas. This special cotton/poly blend canvas has a "natural" color surface – the same look you'd find in classic art masterpieces. Our superior coating allows for heavy ink coverage. It's flexible as well as durable as an artist canvas should be, and can be stretched, sewn and grommeted for both traditional and indoor banner applications.
Quality plotter paper for use with Canon ipf750, the Canon imageprograf 760 and other quality plotters.
Durability: This product is designed for indoor use. Under normal indoor conditions and using proper finishing techniques, museum quality and archivability can be expected. Overlaminate or glass covering should be considered required for a long life span.
Physical Properties: Weight: 10 oz/yd²
Caliper: 20 Mil
Finish: Gloss 10.4%
Opacity: 100%
Whiteness: 91
Features & Benefits:
Heavy texture poly/cotton is pliable and easy to stretch and wrap
Unique gloss coating is compatible with water-based thermal/ piezo
technology supporting dye or pigment inks
Coating provides for repeatable image on each print
RELATED PRODUCTS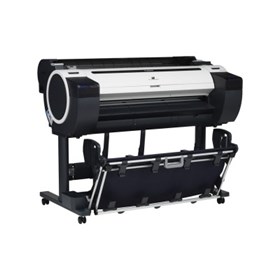 Canon iPF785
Canon imagePROGRAF iPF785 Large Format Printer
Free Shipping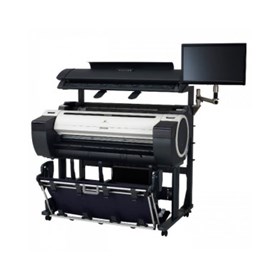 Canon iPF785 MFP M40
Canon imagePROGRAF iPF785 MFP M40 Multifunction All-In-One Printer
Free Shipping