20# Opaque Bond 36" x 300' (2" core) Plotter Paper
Product Number:
019BX36300
$44.50

In Stock
20# Opaque Bond 36" x 300' (2" core) Plotter Paper
Plotter paper rolls compatible with your HP Designjets & "Z" Printers, Canon, Epson and many other machines that are capable of handling 300' rolls.
With 300' rolls you are assured of the lowest cost output on your plotter print projects! Our Private Label Bond Plotter Paper features a 92 bright white background for plotting CAD line drawings in black and white or color. WAB Paper Supply carries the best selection of standard and custom sizes in plotter paper rolls. This plotter paper is comparable to Freedom Paper 20 lb. Uncoated Inkjet Bond - 730, HP Bond, Oce' 86-500 Check Plot Bond, OCE - Inkjet Uncoated Economy Bond Paper, and Dietzgen Monochrome Inkjet Bond.
When looking for premium quality plotter paper at a great plotter paper price, contact WAB Paper Supply for quality plotter paper services.
Change your plotter paper rolls less often - 300' of paper for the same price as 2 - 150' rolls - saving you time & money!
Check to make sure your plotter is capable of handling 300' rolls before purchasing. We also offer a premium opaque bond 36" x 300' plotter paper roll.
Great for use with the Canon ipf750, the Canon imageprograf 760 and other great plotters.
Packaged 2 rolls per box. Price is per roll.
RELATED PRODUCTS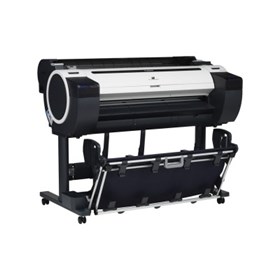 Canon iPF785
Canon imagePROGRAF iPF785 Large Format Printer
Free Shipping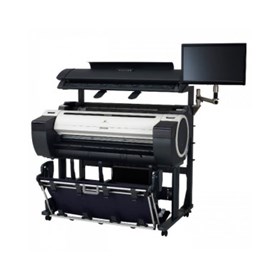 Canon iPF785 MFP M40
Canon imagePROGRAF iPF785 MFP M40 Multifunction All-In-One Printer
Free Shipping